On July 13-14, an event like never before in Poland takes place in Warsaw.
For two days at the Expo XXI Center, as many as 18 world-class artists will perform, including some of the most influential and most important American rappers such as DABABY, FERG, JACK HARLOW, LIL PUMP, FIVIO FOREIGN, KEY GLOCK, CITY MORGUE and many more. The CLOUT Festival will also feature performances by leading rappers from Poland, for example MALIK MONTANA, YOUNG MULTI, WHITE WIDOW x GUGU, RUSINA x VKIE.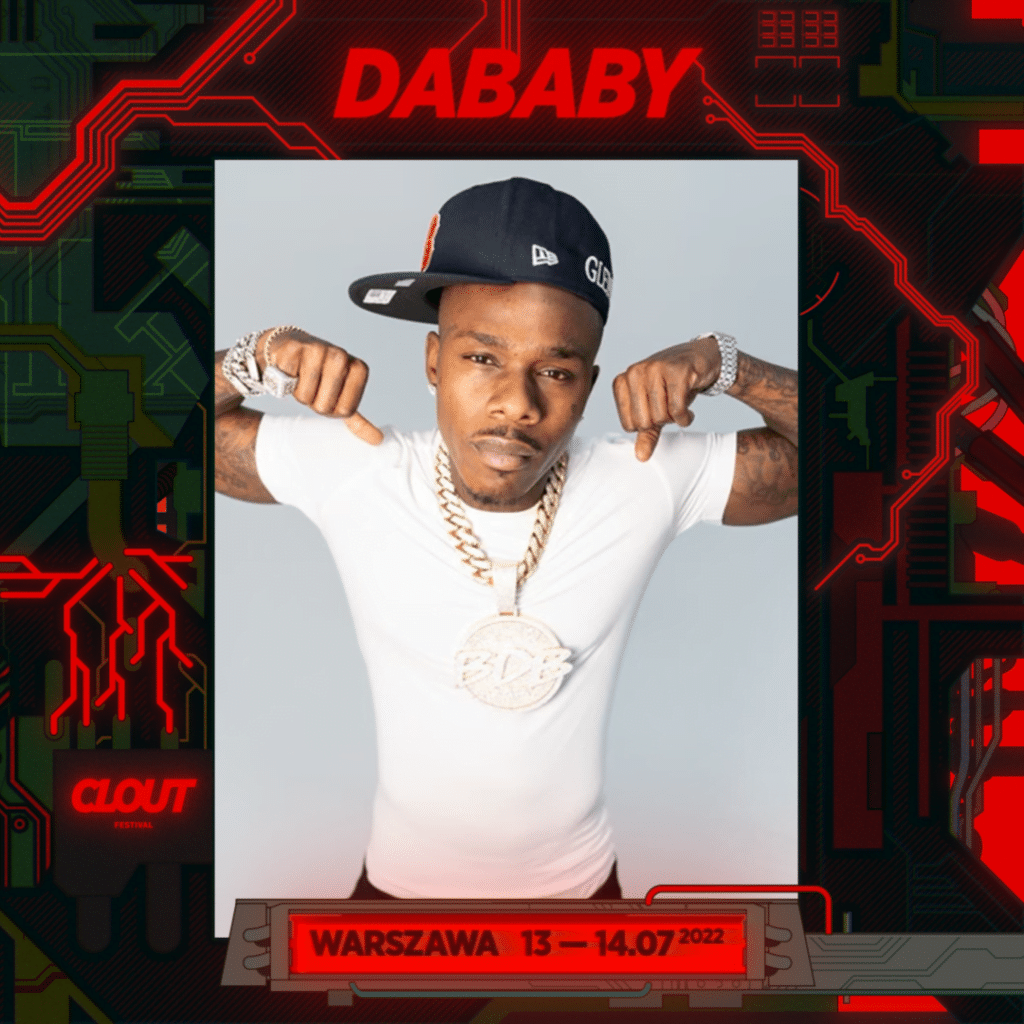 Most foreign musicians will be visiting Poland for the first time!
"CLOUT" – strength, fame, money, influence and style – is everything that American rappers are associated with.
Four headliners will perform at CLOUT stage this year, including DABABY, one of the most popular rappers in the world. In May last year, his monthly attendance was an astronomical 55,000,000. He even overtook Drake and ranked as the 6th most popular artist on Spotify. His album titled "KIRK" debuted at number 1 on the billboard 200. In 2020, the rapper's third studio album, "BLAME IT ON BABY", sold 1,000,000 copies in the United States alone. The single "ROCKSTAR" with Roddy Rich was nominated for a Grammy Award, and on all platforms it already has over 2 billion streams.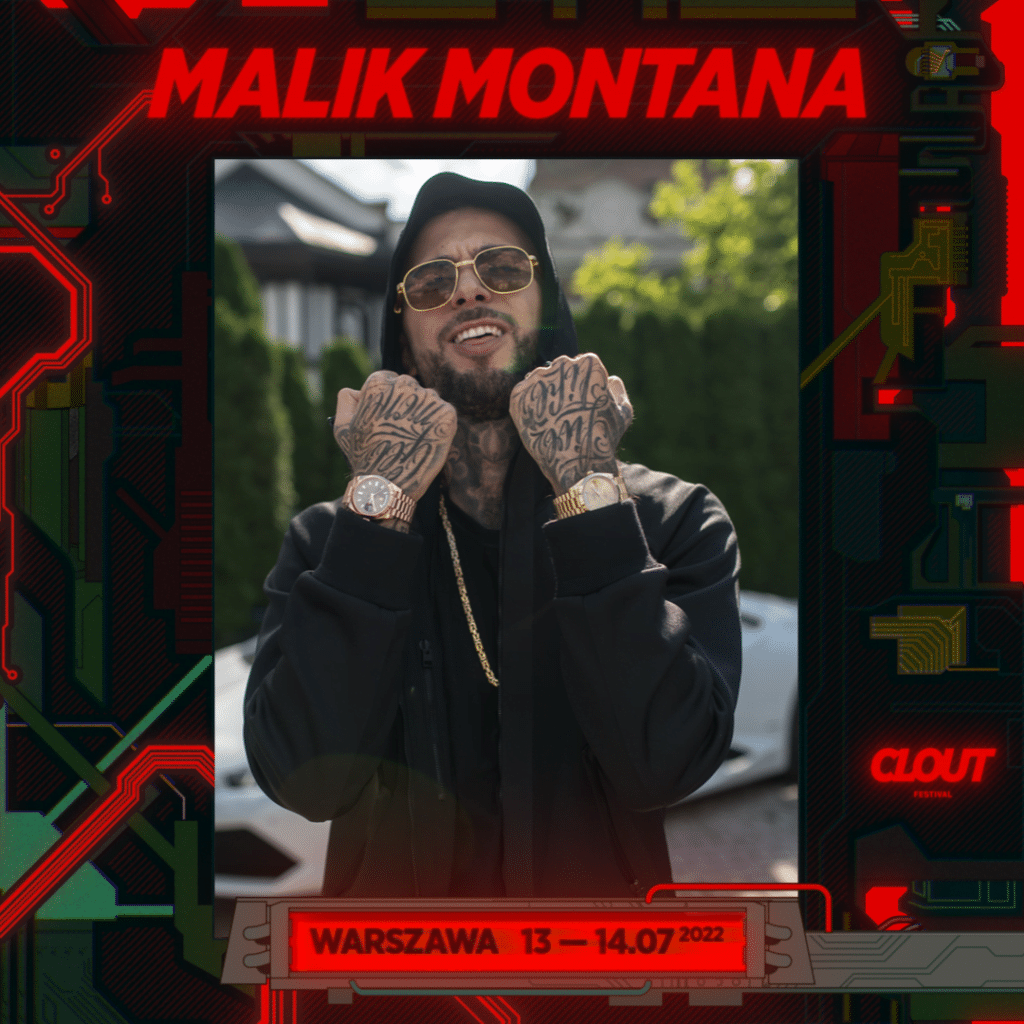 FERG, originally from New York, a member of the iconic A$AP Mobu, is anitger. His debut album entitled "Trap Lord" shaped the sound of this genre. His songs such as "WORK Remix" or "New Level" have been spinning clubs around the world.
JACK HARLOW, a 24-year-old rapper from Louisville, Kentucky, is another. Harlow's song "INDUSTRY BABY " with Lil Nas X, debuted at No. 1 on the Billboard charts, and on Spotify alone it already has over a billion plays. Everyone writes about it – Rolling Stone, Complex, Billboard, FADER and XXL!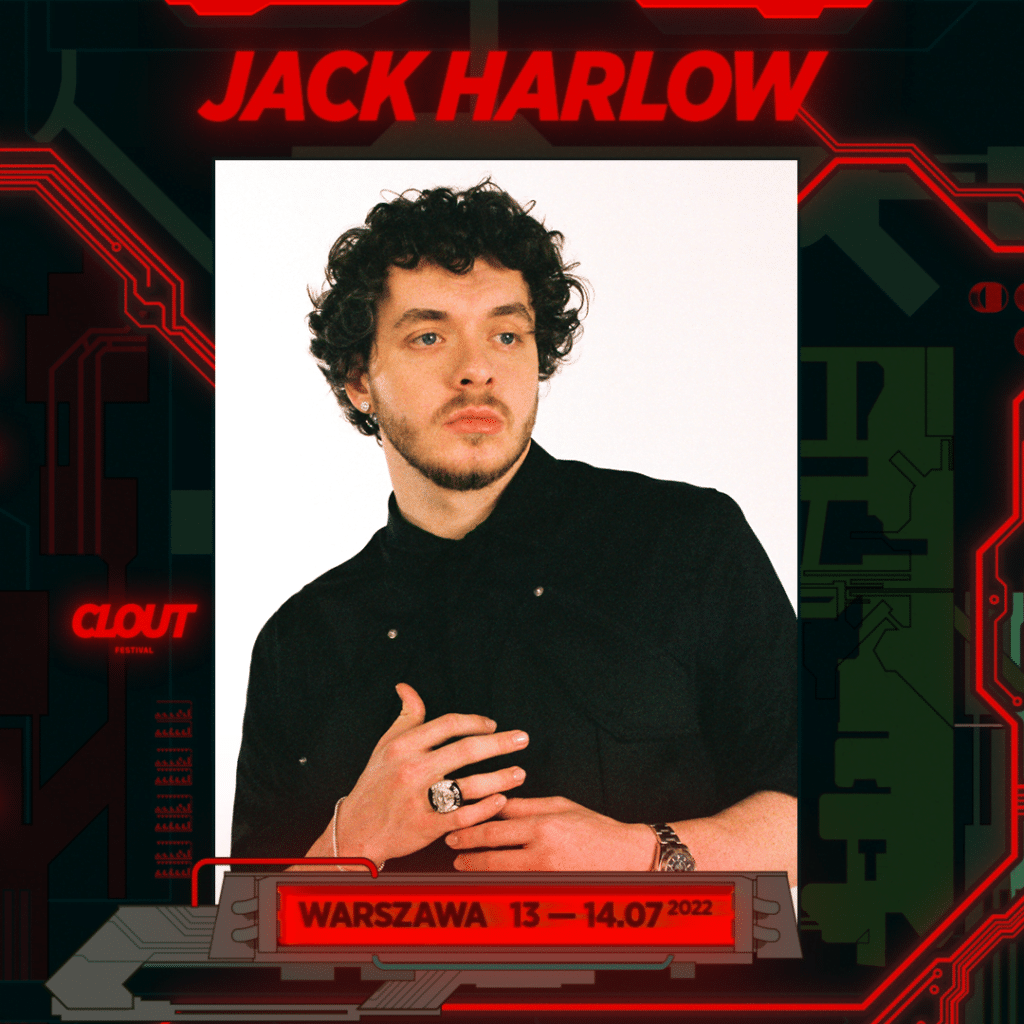 LIL PUMP, one of the pioneers of soundcloud rap. Along side such rappers as XXXTentacion or Ski Mask the Slump God, he shaped the sound that flooded the world. Not only did their songs become viral, but they also saw crazy performances.
An integral part of the festival will be Hypermarket – a fashion and street culture fair, where the best among hundreds of exhibitors of previous editions will showcase.
The organizers say the festival is not only a musical event, but also a celebration of "urban" culture.
Tickets available CLOUT Festival | 13-14 lipca 2022 | Global EXPO
It will certainly be one of the most interesting musical lifestyle events in Poland!