Sylwia Ziemacka talks to Boaz Haim, the CEO of Ronson Development, one of the leading real estate developers in Poland. The company has been active on the Polish market for more than 20 years. Its strong position is built on an ability to forecast market trends, react quickly to market challenges and meet the expectations of its current and future customers. 
You were appointed as CEO of Ronson in Poland at the end of 2019. In a nutshell, how would you summarize your two years in Poland?
It has been a roller coaster. The last two years have been unique and very demanding across the whole economy, but in the real estate sector in particular. The Covid pandemic put a stop to activity, but Ronson quickly got back on track with record sales results of 918 units in 2020 (the best in the company's history). During the pandemic, the market did not function naturally. The healthy pace of selling off takes 4 to 6 quarters, while at one point it took 2 to 3 quarters. We recognized this and made some changes to lower the sales base in the second half of 2021. As a consequence of that, in 2021 we sold 877 units and delivered more than 1,000 apartments. In 2021 we also issued bonds and raised PLN 100 million from each issue, which was very satisfying. When I started my work at Ronson, I said this was a company with a lot of potential and that it deserves to be the market leader, to be judged not by size, but by quality. Investors also recognize this potential.
Also in 2021, we recognized the potential in the PRS market. We were among the first companies to see this in Poland so we are proud to be trendsetters in a sector that is now booming here. As we started early, as of today we have a bank of almost 2,000 apartments for PRS activity. In the middle of next year, we will commission the first 100 apartments dedicated to PRS in the Ursus Centralny investment in Warsaw. 
I would also like to emphasize that during 21 years of our activity in Poland we have delivered approximately 9,000 apartments to the market. Today we are secured for over 10,000 apartments. So you might say that we have enough apartments for the next 20 years.
What was the context of the decision to enter the PRS sector?
Above all, we have seen in the last year that the market is very dynamic, with fluctuations due to the pandemic. Then the war in Ukraine had an impact on labor, loan and construction costs and inflation. The decision was also influenced by demographic factors. Younger generations value mobility, financial independence, and thus also a flexible housing offer,  adapted to their current needs.
To summarize, we decided that we need to provide the market with easier solutions for borrowers to get an apartment. PRS was such a solution. We found plots in attractive locations and are introducing apartments of a high standard and a price that is achievable for everyone on the market.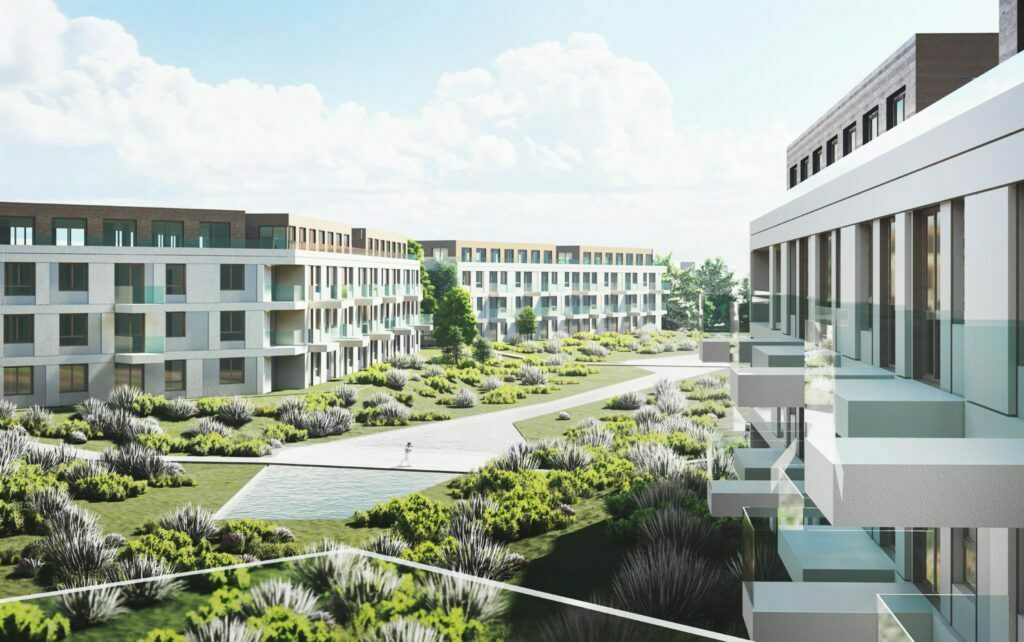 We give our clients an opportunity to live in apartments where we take care of all their needs. We focus on high quality services, simplified formalities, amenities and additional services offered as part of the lease, to choose from various options, depending on the needs, life stage or financial possibilities of the client. We know how much importance the young generation attaches to digital convenience and technological advancement, therefore we are implementing numerous online amenities in our rental apartments, which allow customers to choose an apartment, arrange the necessary formalities, pay bills, all with just one click.
In terms of location, do you focus on Warsaw and the surrounding area only?
Currently yes. We know the Warsaw market perfectly and it gives us a chance to deliver the product of the highest quality, responding to the needs of our clients.
Entering the PRS market is not the only change in your offer. Another one is reshaping your offer in the way it supports the ecological and environmental needs of your customers. Tell us more about the findings you made and the offer you created.
Poles are searching for an apartment with some added value. And this is something that we have been providing for many years already. Recently we also saw that one of our obligations is eco solutions. In our projects, we share with our clients the responsibility to save the planet. It's not just a fringe theme anymore. It's something that we must do. We are providing eco solutions such as green walls and roofs, which significantly reduce the level of CO2 and eliminate the urban heat island phenomenon; systems enabling the reuse of rainwater for watering common areas; lighting common areas using LED bulbs, with the use of motion sensors; external parking spaces for charging electric cars and bicycle stands within the estate and photovoltaic installations that are not only ecological, but also economical.
We expect all these solutions to generate even up to a 30% or 50% discount for the residents' association in terms of the cost of maintenance of the property.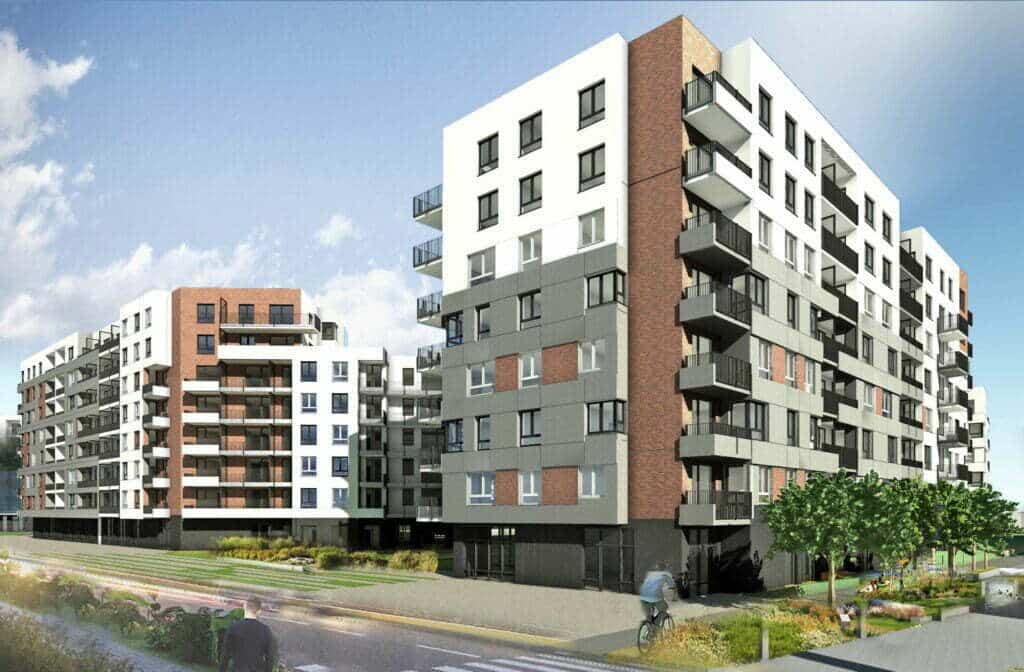 What are your forecasts for the future? 
We really believe in the PRS market. I believe that more and more people will see that there is freedom in transferring from building to building, from city to city, without the need to worry about selling your apartment or trying to find another tenant. Business activity will be stronger, as it is in other countries. I believe that Poles are recognizing this and are going to enjoy it as well.
In the short-term up to 2024, we are planning to introduce to the market various objects that are under construction and also large projects at the design phase and hoping to start construction soon. 
Looking at your customers, who are you targeting?
First of all, to people who value quality. Due to the fact that the market is very dynamic and customer demands are changing, we are targeting various types of customers with various needs. We have our popular segment, a premium segment and are planning apartments that will meet the criteria of an apartment without a down payment. And we have PRS apartments, so everyone will find whatever they need with us.