Agnieszka Bulus-Trando talks to Monika Bronicka, MRICS Director, Head of Valuation and Advisory at Avison Young
How are the current economic and geopolitical changes affecting real estate valuation?
Real estate appraisal is an element that is important to investors, banks, developers and property owners during the whole economic cycle. In the changing reality related to the war in Ukraine and economic changes in both Poland and Europe, we must keep up with the market situation and reflect it in the valuation. The valuation process is an ongoing process and follows a certain methodology that is unchanging. Any risk, any uncertainty should be taken into account in both rental rates and rates of return. In fact, asset valuation is required even more, because investors, developers and banks seek for risk adjusted property value estimation.
In my experience, certain patterns of behavior are repeated among investors in a situation of uncertainty. In 2008, when there was a financial crisis, everyone paused for a while, wondering what it would be like, and in a moment the market returned to its old tracks. This had an impact on rental rates and rates of return. Another unexpected situation for the markets was the pandemic. The outbreak of COVID-19 also caused investors, banks and market players to behave in a similar way – there was a suspension, solidification and return to the activity as before.
With the outbreak of the war In Ukraine, in valuations we recorded fewer requests for proposals for orders, and we also noted numerous phone calls from banks and investors with inquiries about the impact of this conflict situation on the value of real estate and whether we would change the parameters in the valuations we had done and assumptions made. So there was a moment of pause and uncertainty.
Will the current geopolitical situation and the expected economic slowdown cause an outflow of investors from Poland?
We are optimistic, we observe the market and we have not noticed that investors are leaving. For now, they are holding back and observing the transactional processes that started earlier. These processes take longer but continue. H1 2022 was better than expected in terms of delivered volume – it was the third best H1 since 2016. We have also registered the biggest ever single transaction in the Polish office market – The Warsaw Hub acquired by Google. This proves the continuous interest of the largest global companies in our property market.
Which assets are of less interest to investors now?
Shopping centers and hotels have experienced difficulties during the pandemic and continue this trend. Increasing costs of construction, inflation, and limited financing might be a barrier for investors willing to enter new hotel development projects.
In 2021 and Q1 2022, several traditional shopping centers were sold. But the transacted ones were acquired mostly for further redevelopment and have been treated by the buyers as the income generating land. Also demand for traditional shopping centers has shrunk – market significantly changed for the favour of retail parks and convenience projects, which fulfil customers' needs and are more resilient to market turmoil. Numbers prove it – after H1 2022, 13 out of 19 retail transactions were convenience schemes. We appraise numerous retail parks and stand-alone stores for both loan collateral and purchase purposes. We have great market insight here: we deal with a lot of transactions in this sector as the company is assessing them technically, valuing, reviewing performance, as well as selling, so the database we have for retail parks is probably best in the market at the moment.
Another real estate products that will still be attractive to investors are, in our opinion, warehouses and offices. Warehouses remain the most often estimated assets on the market, both existing ones and projects in development. It means the industrial properties are still a very interesting asset class for investors. Nevertheless, the increasing construction costs do have an effect on the viability of the projects for the developers and the investors providing capital for those developments; and at the same time the pressure on the financing costs might be challenging from the exit value point of view.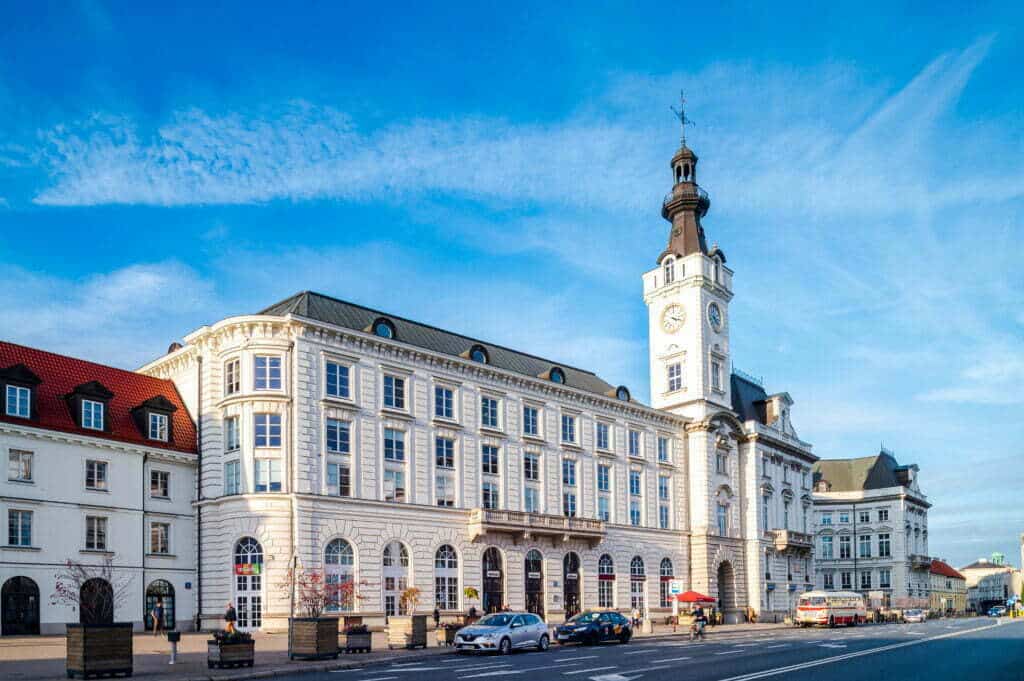 The market is entering a moment where there may be a supply gap related to the stoppage of new office investments and demand for office space will continue. So we expect that the office sector will continue to be an attractive product for investors both in regional cities and, of course, in Warsaw.
You mentioned earlier that investors are not turning their backs on Poland and not taking their investments away from Poland. What factors attract investors from different parts of the world to Poland?
First of all, the relatively good economic situation in Poland, the workforce, which is qualified, educated and, at the same time, cheaper than in other Western European countries. In addition, a safe market for investment and a market that offers a higher rate of return than properties abroad, especially in the West.
What are your plans for the future and a request for advice – what should one invest in Poland?
Further development. Despite the fact that we live in difficult times with economic and geopolitical turbulence, our department has grown, inquiries from banks have returned, investors have started to buy again, take an interest in real estate, so we rebuilt our pipeline. Economic fluctuations are inherent in the economy. We are close to the market and we take into account the sentiment of the investors. The appropriate value estimate is crucial for the market players, especially for the banks. Our plans are developing both in the valuation department and in other business lines of our company. We are also opening a new business line soon.