Sylwia Ziemacka talks to Hadley Dean, founder od MDC2 about investing in logistics properties in Poland.
In 2021, you established the warehouse development company, MDC2. You aim at leading the change in the Polish marketplace by being sustainable, transparent and behaving with integrity. So you refer to the ESG, which is a priority for the real estate industry. Where exactly do you see the need for change on the Polish market?
This shift toward ESG is really happening and we have to make another step forward. One of the exciting things about setting up a new business is that you can start it as you want it and build it as you want it. We think the biggest need for change is absolute transparency. What investors and tenants want is complete transparency on costs, to be able to see how the business works. So I took a lot of what I learned in the public markets and have put it into a private development business, which has an international focus, but it's a Polish business. What this means is that there is real governance and real structure. Investors and tenants are responding very well to it. For example, all investors who come into our business on a project have a right to a forensic audit on all of our construction costs, on all of our emails if they want to. That's how transparent we are. And that is very much where I would say investors and tenants are asking for in Poland.
So are you optimistic that investor pressure can really make a change?
It's not that I'm optimistic, I've seen it happen. MDC2 is effectively a start-up that has become a scale up. We're attracting listed companies and major institutional investors who actually want to see that change. If you work with the global investors, if you want to raise money in real estate and if you do not have a coherent ESG statement and you cannot demonstrate that you're actually doing what you're saying, they will not invest with you.
When we talk about ESG, it's not only the environmental part, but also about social and governance issues. How would you tackle that looking at the Polish market?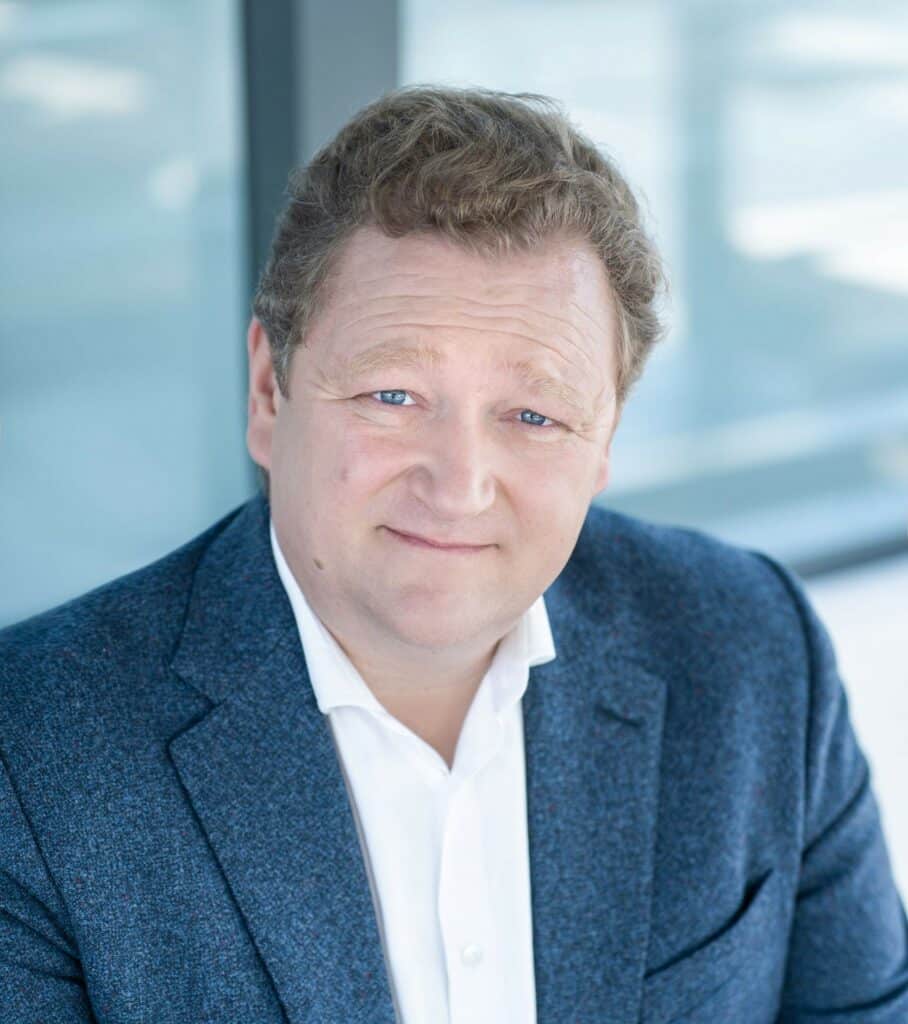 Yes, everyone focuses on ESG. We are building a BREEAM Excellent New Construction building as our standard. There's only a handful of these in Poland that have actually been built and certified. So that's the "E" side. But what people forget is the S and the G. "S" refers to what tenants and our employees want. For example, we are buying one square meter of forest for every meter we build. We've just announced a tie up with a Polish foundation called Forest Forever (in PL: Las Na Zawsze).
Every year we will take our people to a forest and together we will replant it. I think that's pretty powerful. So it's not just what you are doing for tenants, it's also what you're doing for your team. Another thing we've done is related to mental support for our employees. This pandemic has gone on for a long time and our mental health has been affected badly. We announced that in the first week of July the whole company takes a week off at the same time, on top of their holidays. When we all go on holiday at the same time, you can actually have a proper break.
Let's get to the "G" that stands for governance.
"G" is the most crucial part. Are you delivering on your promises and what happens if you don't? Everyone is sick of going along the highway and seeing a billboard that used to be one colour that's been turned into green. It's meaningless. People want to see that it actually means something. So we have an ESG committee that reports to the chairman of our company. It determines the management team's bonuses. It sets out the agenda. Bonuses are attributed to those that are delivering on that agenda. If the management team is not delivering on the agenda, they get dismissed. That's real governance. We have independent advisors to the board. If you don't have KPIs or any operational procedures towards checking and verifying what is happening, that actually is just letting it go. I think that journalists and the public are watching this now much more carefully – and rightly so. It's not just marketing. You've actually got to walk the talk and mean it. You have to prove it. What do we need to be doing is we need to be stakeholders in the community and raising the bar. When I look at some of our peers, they're actually really advanced in this and I think Poland has an opportunity to actually leapfrog the Western Europe.
What's the impact of the e-commerce boom on warehouse sector?
What we're seeing is really three things happening in the logistics market:the Just-In-Time supply chain – it means every retailer, every supplier is adding a more or less 20% buffer to their stock. That means a lot more demand for a warehousing space. The second one is nearshoring – with the new FDI rules we're seeing a lot of manufacturing now moving back to Europe and Poland is benefiting from this and it is expected to grow. The third one is that online shopping needs three times more space and faster deliveries which is another factor. In the last three years in the United States the demand has gone through the roof and supply cannot keep up with demand. Retailing online needs three to four times more space than traditional logistics. Savills did some really interesting research about this. They broke it back down to the magic moment because online sales went over 10.7% of the bricks and mortar spent. That is the moment where the supply went through the roof in the UK.
What does that mean for Poland?
The biggest period of rental growth happens when online grow from 11% to 16%. So actually there is a forecast that we're going to see a rental growth in Poland. People have been talking about this for 20 years and I've never seen it, but it's coming. In Europe, we need another 30 million square meters of warehousing. Where are you going to build that? In Germany or in the Netherlands? A lot of that is going to be in Poland. So I believe that the demand for Polish logistics real estate is going to go from 5 million to 10 million square meters in the next three years. That is one of the reasons why we've set up our business at this time.
When I take a look at the figures from 2021, it seems that more or less 30% of all the developments are without secured leases. What does it say about the market?
I think the total take up was between 6 and 7 million square meters. That's a bigger take up than the UK. market's. Today Poland is the logistics hub for Europe. You've got this demand, you've got this supply, you've got very good developers building good buildings. This is where I think we're going to start seeing rental growth. Quite recently CBRE Global Investors, one of the biggest global investors, particularly in logistics, has spent over $1 billion buying 22 buildings in Poland. Why? They believe that Poland is going to become a hub. I think it's quite important to emphasize this fact, because to be honest, I think several years ago it was more focused on the domestic supply.
So we can say that there is a change in the structure of the sector and Poland as a hub serving Western European countries and not only domestic demand, as several years ago?
Yes, it has already changed. Around 50% of the online operators don't service Poland. So 50% of the existing stock that is used by online retailers is servicing Western Europe. You've got a very strong growth market in Poland, but equally you've got an even stronger growth market by using Poland as a distribution base servicing Western Europe.
Is getting the plots already a challenge and is it a question of lack of plots or of the attitude and strategy of landowners who think prices will keep growing?
It is, but that is the case everywhere in Europe, not only in Poland. It's becoming increasingly difficult and more expensive. But it's not the lack of plots and it's not even a matter of money. A lot of these landowners who own multiple pieces of land have been treated very poorly by some of the developers in the past. So when we approach them with a source of transparency, honesty and decency, people really respond very well to our proposals. They are open to do business with people they like and they trust rather than the other way round.
What makes Poland unique today as a logistics hub for Europe?
There are many things that make Poland unique. But the thing that I love about Poland is that I think the population of Poland has a really strong sense of right and wrong. I think that it's now Poland's time to become really the growth engine of Europe. But from a logistics perspective, we are really at the heart of Europe and we will grow in significance in the next five to ten years.