Poland Weekly talked to Anna Suwalska MD, PhD, a Sense Med Concept expert, about her New Year's resolution, life in harmony and a holistic approach to health.
The beginning of the year is a good time to talk about resolutions and goals for the New Year. Where is mental and physical health on the list of those resolutions?
Every moment is good for a new start, especially one that can direct us towards health, both mental and physical. These two spheres are invariably interconnected, so when thinking about resolutions and goals for the New Year, it is worth thinking about our health holistically. What does that mean? It is worth looking at oneself through the prism of the whole, not individual organs and systems that are repaired in the same way. Today, thanks to the development of medicine, we know that even a small problem, deficiency or seemingly harmless ailment can significantly affect our well-being. That is why today in medicine we focus on in-depth examinations of the whole organism, which are the starting point for a proper diagnosis and taking an effective path to health. This approach is also the basis for a fairly new area of ​​medical interest, lifestyle medicine.
How to take care of yourself in an effective way in times of rush, permanent lack of time?
In a wise and effective way, but above all in a holistic way. None of us likes the feeling of wasted time or uncertainty about our health. Therefore, in order to gain time, we must first invest in it wisely. And that's how you should approach your own health. The first step on the way to a balanced life is getting to know the individual needs of our body, then prevention and maintaining good health, vitality, and if necessary, implementing optimal treatment.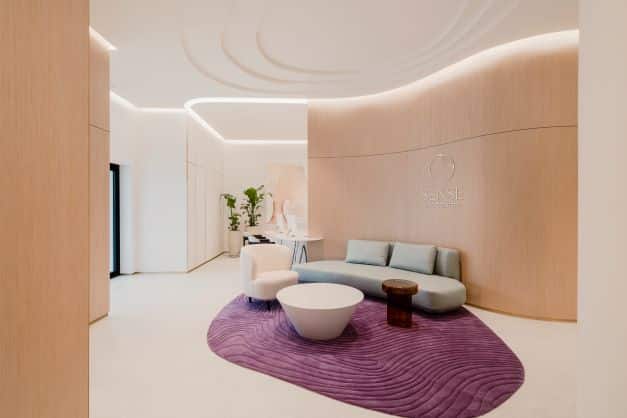 Sense Med Concept introduces the concept of lifestyle medicine – what is it?
Lifestyle medicine is a fairly new field, a trend in medicine that focuses on a personalized approach to the patient and a model of care based on the cooperation of various specialists – doctors, dieticians, physiotherapists, trainers and cosmetologists. It is a whole process focused on the patient, adapted to his or her individual capabilities and needs, aimed at effective and long-term lifestyle change. Importantly, lifestyle medicine is based on scientific evidence, and its goal is to prevent civilizational diseases, as well as to alleviate diagnosed diseases.
If we want to take good care of our health, where should we start?
Going towards the idea promoted by lifestyle medicine, the first step belongs to the patient, because for changes to occur, awareness is needed. The second is cooperation with a team of specialists whose task is to understand our individual needs.
What is very important on the part of the team of specialists is a thorough look at our biological conditions, but also eating habits, level of physical activity, ability to cope with stress, used stimulants, amount of sleep, social relationships and sexual activity. Looking at each of us holistically, doctors plan our individual path to health. All this taking into account a number of preventive, diagnostic and laboratory tests, but also modern solutions in medicine.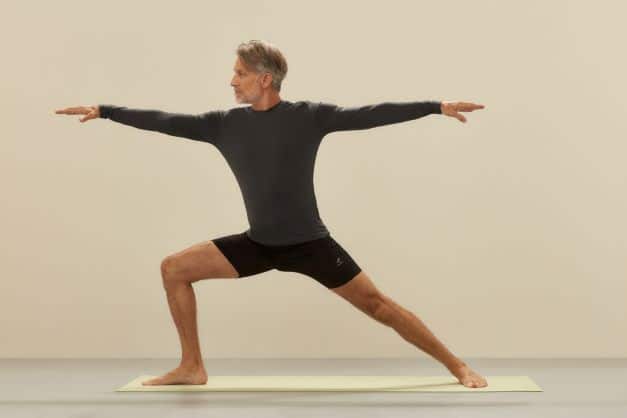 Who is most interested in taking care of themselves: women or men? A particular age? Do we wait for something to "get us" or do more and more people understand that prevention is better than treatment?
Statistics show that women are still at the forefront of health. They also often become health managers for the whole family, being responsible for the condition of their loved ones. Fortunately, every year statistics show that men are more and more willing to think about their health and are more and more open to preventive measures. Numerous studies in recent years also optimistically show that health awareness is growing among young people, and parents and friends have the greatest influence on shaping this awareness. More and more people understand that prevention is easier than cure.
At Sense Med Concept, based on the recommendations of the World Health Organization regarding screening in the area of preventive health care, with the participation of specialists in various fields, we have created health review plans tailored to age, gender and individual needs. Thanks to them, patients can review their health in one place and plan an effective pro-health strategy to enjoy an excellent physical, mental and social shape.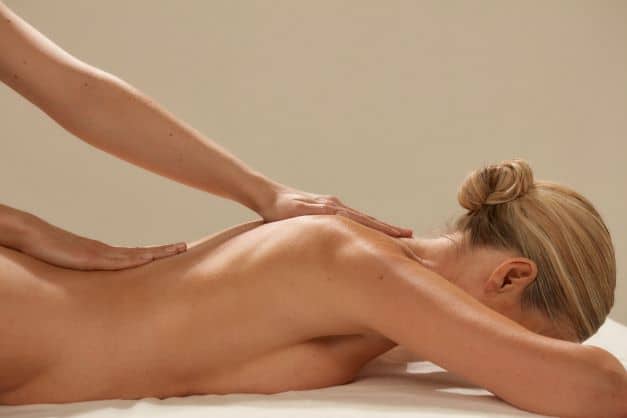 How does the area of ​​so-called "beauty" – do you get people who are more interested in improving their appearance than health?
Lifestyle medicine is also an effective anti-aging method. Changing your lifestyle and taking care of yourself in a holistic way improves many health parameters, including our well-being and satisfaction with our appearance. Therefore, holistic medicine combined with modern technologies of aesthetic medicine effectively helps in restoring condition and an appearance that will be satisfactory for us.
The beginning of the year, winter, is also the perfect time to take care of the condition of our largest organ, i.e. the skin?
Yes, it's a very good time. When planning aesthetic medicine treatments, we must follow the appropriate calendar so that our body has time for the necessary recovery period. In this area, winter is the perfect time to take care of the condition of our skin. Brightening discolorations, smoothing and reducing wrinkles, reducing enlarged pores, shallowing scars, etc. Fortunately, we have plenty of opportunities in this area. Today, chemical peelings, biostimulators and laser resurfacing are available, which perfectly allow you to restore the skin to its young, beautiful appearance. The role of the doctor is to choose the right treatment tailored to the individual needs of the patient.
I would also like to ask about the issue of communication between doctors and patients. My experience shows that this is the biggest problem in the implementation of the holistic concept of taking care of health. Usually, there is no communication between doctors and the patient has big problems finding his or her way around the maze of different information from different doctors. Is there any solution for this?
The answer to this question is the Sens Med Concept, which in its definition assumes contact and exchange of information between doctors and specialists. The lack of communication you mentioned is the primary factor that has been eliminated. Taking a holistic approach to the subject of the patient's health and condition, the basic issue is good communication between them and those who care about their health.
More: Sense Med Concept