Sylwia Ziemacka talked to Cezary Maciołek, President of the Progres Group.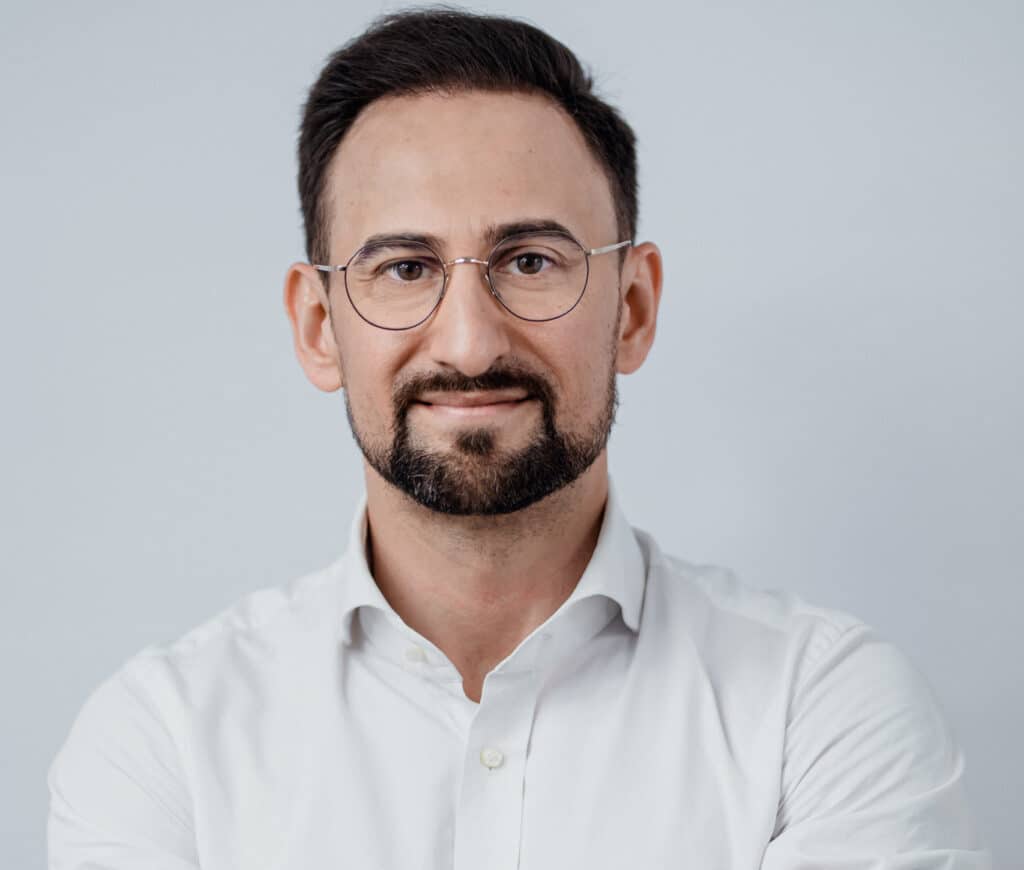 The labor market seems to be doing quite well considering the current unemployment rates, despite the many challenges we face. What are the expected employment projections in 2023?
The International Labor Organization (ILO) predicts that the level of employment in the world will increase by only 1% this year, compared to 2.3% in 2022. Whether these forecasts will also be confirmed in the case of Poland is difficult to say, because everything depends on too many factors. I think that in a large part of the industries this increase may be higher. However, at the moment it is difficult to estimate precisely because the recruitment plans of companies for 2023 are quite cautious and customers are conservative. Businesses observe what is currently happening in the industry they represent and how competing organizations operate. They analyze their portfolio of clients and orders and make recruitment decisions on this basis.
I can say that in the case of recruitment, the time horizon has definitely shortened. Currently, recruitment is carried out in the "short term" system – i.e. if there is a need, there is recruitment. Recruitment processes will appear quite unexpectedly and customer expectations will also increase in terms of the speed of closing these processes. This means that the time to react, i.e. to find and acquire the right candidate, will be even less than before. The work of the recruitment agency must therefore be even more dynamic and effective, because it will be a "just in time" operation, i.e. when there is an order, there is execution.
What's more, many companies do not know how the year will go for them because inflation continues to cause high costs of production and production of goods, which reduces the profitability of projects implemented by companies. On the other hand, demand on the consumer side is also lower, which also determines certain actions and decisions. Therefore, businesses today focus on assessing which personnel resources and which positions are crucial and absolutely critical from the point of view of 2023 and which are positions for potential restructuring. Companies introduce personnel plans depending on how the situation develops.
Will 2023 be the year of employers or does it depend on the sector?
Everything also depends on the given sector, and sometimes even on the profession itself, because 2023 will see a shortfall of professionals and companies will start fighting for them. For sure, we will be able to talk about an employee's market. They will dictate the terms and choose the offers. What's more, at a time of possible staff cuts, they can feel safe, because according to our research, 37% of employees declare that when compiling the list of dismissals they will be guided by lack of skills and professional experience. The shortage of specific talent is one of the biggest pain points reported by employers today, which is hampering companies' development. Therefore, companies will do everything to get these specialists.
2023 will be a very uncertain year. However, if I were to point out some positives and which groups of employees may have something more to say this year, it would certainly be highly qualified specialists, experts, middle-level managers, i.e. people whose role in the organization is crucial and who – despite the economic slowdown – can really contribute to the improvement of profitability and results. This applies to employees in the IT sector, i.e. programmers or people from cybersecurity, cloud solutions, as well as from the defense, medical, pharmaceutical and clinical research industries. There is a huge shortage in these fields all the time, because there are new entities, new companies that employ specialists. Another market that also suffers from staff shortages is renewable energy, mainly photovoltaics and wind farms. There is still a shortage of specialists here, and taking into account our country's low-emission commitments, we will need more and more engineers and specialists in this field. I think that positions of people who specialize in company restructuring and have experience in optimizing business processes will also gain in importance, because businesses will look for such opportunities. As a result, where management boards will see development prospects, employees may rather feel safe, because they will continue to be tempted by employers with good offers.
Which sectors are resistant to the economic slowdown that awaits us and which will face waves of redundancies or the need for deeper structural changes?
The market is a system of interconnected vessels, so even resilient sectors can backfire when other industries collapse. Most industries today have little sense of peace or stability. However, there are some that do better than others. In addition to those mentioned earlier, the food industry is still doing very well, although it faces other challenges – inflation and maintaining margins, not building volume, because this is still growing due to the outbreak of war and the related increase in the number of consumers in Poland. Let us remember, however, that inflationary pressure have meant that producers and distributors have also had to optimize their margins, because prices have been rising along with an increase in raw material prices. 
Maintaining profitability is therefore certainly a big challenge in the food industry. Retail chains did very well last year and seem to be quite resilient to the economic slowdown and further high inflation.
We also see great potential in the pharmaceutical industry. More drug manufacturers appear and new items appear in the catalog of drugs offered, so inevitably specific pharmaceutical companies are being developed. Another industry is armaments, i.e. everything related to defense. Funds allocated for this will certainly increase, not only in Poland, but all over the world. As for the situation in the logistics industry, it will depend to a large extent on the sector that the operators are in. If it is the food or pharmaceutical industry, then there should be no problem here, but if it is, for example, an industry operating in the textile sector, then at the end of 2022 we saw a slowdown and declines. The clothing industry is facing a big challenge. In the second and third quarters of last year, the sector recorded growth due to the fact that more refugees appeared, and donors appeared, who also bought clothes for those in need. Mainly, chain stores and not premium ones gained.
The industry that has clearly pulled the brakes is the construction industry. The result is very little new investment. That which was started in 2021 or 2022 is already completed. This is an obvious problem, because the entire construction environment naturally feels it. There are fewer vacancies needed, fewer services provided, so all companies that produce for the construction industry, such as window carpentry, the furniture industry, door and furniture manufacturers, and the ceramic industry, can feel it. Demand for the services of architects, designers and decorators has decreased.
The automotive industry did not have a successful year either. The drop in demand for cars is related to, for example, high oil or gasoline prices, but also the long waiting period for new cars due to problems with the availability of components.
Does your company also recruit employees from outside Poland? Which sectors and countries are the most popular?
Indeed, we employ over 40 nationalities from almost every continent. In our opinion, Polish businesses are better and better prepared to cooperate with foreigners. Openness to new directions is particularly visible in companies aware of the situation on the global market. Citizens from countries with a simplified employment procedure, i.e. our close neighbors, are most willingly employed in full-time jobs in Poland – these are, of course, Ukrainians, Moldovans, Georgians, Belarusians or citizens of Armenia. In the case of foreigners from Asia or Africa, the processes are much more complicated and time-consuming due to the rather long procedure related to obtaining work permits.
Ukrainians have been the largest group for many years. Proximity, not only in terms of distance, but also cultural and linguistic, as well as a very similar mentality of both nations, makes Ukrainians quickly assimilate in Poland. Polish companies value Ukrainians for their commitment, perseverance, willingness to perform professional duties even in difficult conditions, as well as the ability to quickly acquire skills required for a given position. The advantage of Ukrainians is their openness to working overtime and weekends, which guarantees them the possibility of earning more and supporting a family living in Ukraine. In addition to seasonal work in agriculture, industries in which there is no shortage of activities for our eastern friends and in which they are most willing to work include: trade, logistics, work in warehouses and production, or seasonal work. However, more and more often there are also questions about jobs requiring specialization and higher qualifications. Companies are also starting to reach for candidates from distant directions, such as Asia or Africa. In the case of employees from Asia demand for candidates in Poland increased by 29%.
The Central Statistical Office published a salary report that shows large differences in earnings in major metropolises. What conclusions can investors looking for locations for new investments draw from this?
Poland is one of those countries that enjoys considerable popularity among investors. According to the report of the National Bank of Poland, the inflow of capital due to foreign direct investment in 2021 amounted to PLN 114.2 billion. In 2022, foreign companies only with the support of the Polish Investment and Trade Agency invested over EUR 3.7 billion in Poland, i.e. EUR 200 million more than a year earlier. They were mainly: Germany, Switzerland and Japan, and the following sectors enjoyed the greatest interest: e-mobility, BSS-IT, R&D as well as the food, machinery and automotive industries. Looking at the interest in specific regions, the most investment projects were attracted by the Mazowieckie, Małopolskie, Dolnośląskie and Śląskie voivodeships, i.e. those where salaries are among the highest in the country, both in their capitals and beyond. High earnings are certainly a great lure for specialists ready to move to a given province, and their availability is an argument for investors to choose a given region. But, of course, not the only one. Equally important when choosing a location to conduct business are all other related expenses – apart from the cost of salaries, also important is the price of land or the price of renting office, warehouse or production space. In short, foreign investors who want to open their business centers in Poland take into account the overall cost they will incur. The economic calculation is simple – capital goes where it has the highest rate of return, therefore the mere amount of earnings in individual cities cannot be an argument when choosing a location. It is only one of the factors on which such a strategic decision is made. Optimizing finances is at the heart of every business, especially in the uncertain times that almost every entrepreneur is facing right now.
What is your golden advice for employers and employees in 2023 from the perspective of your company?
The most important piece of advice for employers in the coming months is to diversify the business they manage. The variability of services, the variety of products, a variety of reach and geographical spread – these are the categories in which you should scale your business. Today, diversification equals business security.
It is also important – as far as possible – to expand the group of clients. The more of them there are, the easier it is to survive the crisis, because the loss of one or two contractors will not cause a big slump in business. Therefore, managerial staff must constantly think about development – look for new markets, services and opportunities. This will result in increased competitiveness and, again, greater security.
All these activities come down to building a sense of stability in unstable times, and this will certainly be appreciated by employees. Proper communication, common and clear goals, lack of rapid personnel changes – despite stressful times – will positively affect the mental condition and work of the entire team.
My advice to employees is not to make hasty decisions related to your professional career. This is not a good time to spontaneously change jobs with the thought "it will be okay." Before taking any steps, I suggest you analyze the market and your situation as an employee, take into account all the pros and cons, both in terms of changing and staying in your current position.