When Chad Willis and Michael Mauerer, business partners at Teamwork Commerce, the US software firm that has branches in Kijow and Kharkov heard about the Russian invasion of Ukraine they immediately decided to act. Their aim was to take people safely outside Ukraine and support them in setting up in new locations. And that's not the end.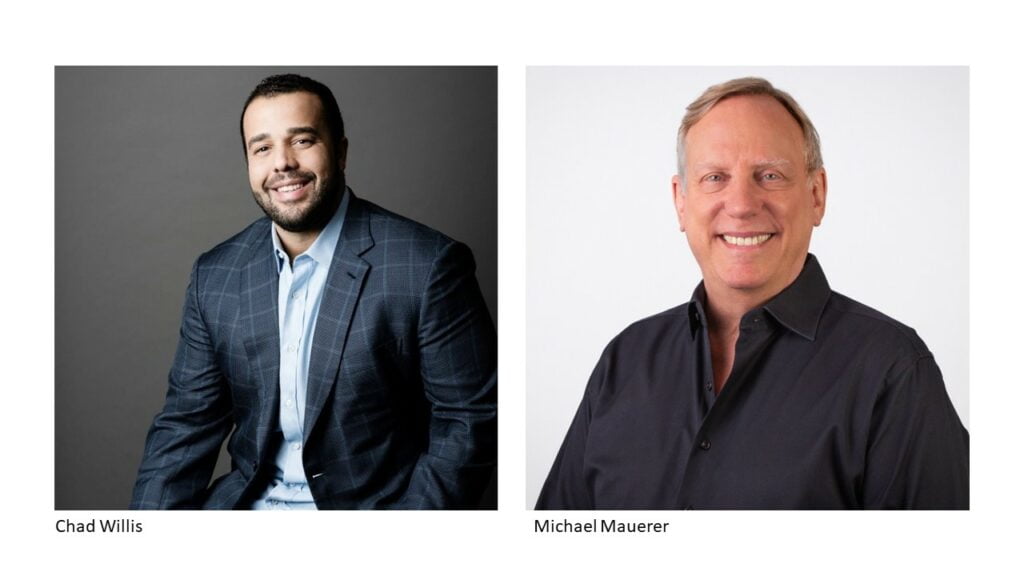 What happened when you heard that Russia invaded Ukraine?
C.W: From the moment I heard this tragic news, within 15 hours I was on a flight to Poland. Michael stayed in the US to coordinate all the activities – getting in touch with the employees, discussing who is willing to leave Ukraine, with families, kids, parents.
M.M: We immediately set up a team to try to start tracking where people were and maintain a stable point of contact with them. We have Russian and Ukrainian speaking speakers both outside of the other countries. So we were able, even from Florida, to arrange communications with our people and help organize kind of a road.
Was it difficult decision?
M.M: You know, a company is made up of its people. A company is nothing more than the sum of its individual people. And these are our people. So we want to protect our people. We want to protect our company.
What happened when you landed in Poland? How to organize and how to know what to organize in such circumstances?
C.W: We definitely did not have a roadmap. The beginning was a little frustrating – we wanted to help so passionately and to get people to safety. But then we faced all the individual stories of our employees. So at first we started trying to direct traffic and we realized that that was not going to work because of the 250 different personalities and their families. So it took us another 48 hours to reorganize, define needs and navigate help.
Also our people's approach was changing in time. In the beginning, really, I think it was beyond any imagination that it would go that far with the war. In the first moment not everyone wanted to leave Ukraine. But this was changing over time. But then martial law in Ukraine was imposed, men couldn't leave the country. You had the bombing that you thought was at one level. But they got more and more intense as time went on. We started learning more about the borders, the environment and the ecosystem that was created as a result of the invasion. And so we finally made the decision here in Warsaw to create a safe haven and make sure all our Ukrainian employees knew about it.
Who is supporting you here on the ground as you didn't have your operations in Poland?
C.W: We were introduced to some great families from day one – just by word of mouth and on social media. We had some great contacts in the south of Poland, as well as in Warsaw through these efforts of just reaching out to anybody and everybody that could help us and the Polish people received us. It's beyond comprehension. You would literally think that they had a family member in our tribe. That was the amount of dedication and support – 24 hours a day that we've had from the Polish people here. It's been it's been heartwarming and overwhelming.
Michael, how does it all look from the distance, at least physical distance?
M.M: It's close. We have a continuous chat going on and we are monitoring everything in real time. We know if there's an air raid going on or if there's a bomb, I mean, we're tracking all of this. And so we're actually much closer than one might think because of the technology. It's incredible to believe that something like this is happening in the 21st century. It's just beyond imagination. It's like something out of a movie and but it is real and it is very tangible. We have to confront it and see it for what it is and do the best we can. And so we're using every resource we have to make sure every single one of our employees and their families are brought to a safe location
I really want to thank the people of Poland, because their support has been unbelievable. We couldn't do it alone. We are not familiar with the terrain, and we've asked people to help us. The stories are amazing. You know, buying vehicles and offering help. And they just say, you know, send us a wire, take the cars. You know, I'm going to the pharmacy to buy, I don't know, thousands of euros on medical supplies and not having to pay anything or pay a fraction of the cost. This kind of support is amazing, as well as people directly helping our people who can come across.
The help, the support and care from people in Poland has been absolutely incredible. We're so appreciative. You have to understand, we don't know this area of the world, we didn't have that many resources and I think within just a day or two, we were completely mobilized and receiving help from all sides.
As I understand the first step was to make sure that your people are safe. But then your plan is to actually help to set up those people in Poland or other countries where they are moved? You are planning to move your company operations and give them a chance that they can work, live and actually continue their life. Is that the case?
C.W: We're obviously driven otherwise we wouldn't be entrepreneurs. Safety was first and foremost. But then a lot of these people have children, wives, husbands, even parents. Making sure we extended assistance to their families, not only to employees, was equally important. Secondly, we don't know how long this will last. This may be a new normal. And so we wanted to invest into something that people could just not spend their days worrying about what's going back in their home country. Also, from a professional standpoint, it's in our best interest to keep business going. We decided to set up our operations in Warsaw to give our people a chance to work and live. We still have plenty of challenges with our remaining people in Ukraine. They still are very much in the thick of what's going on. And that's still a grave concern to us. But for those that are beyond that now, it's protecting our resources. That way we continue to fight for everybody else and ourself. And so that's what's kind of happened is we've dynamically found ourself fully committed to Warsaw right now. Fortunately for us, they've embraced us very well. So it made it a very easy path for us.
Do you think about tomorrow or just focus on the here and now?
Michael: Our job right now isn't to worry about what we can't control and just try to help our employees and then also help the Ukraine people. I just want to add to that, that the Ukrainian people are extremely strong, resilient people, tough people. Even some of our developers, with no obligation for this right now, have elected themselves to continue writing some code or fixing some bugs or testing software from their basements and their showers. It helps them keep their mind off of what's going on around them. But it's amazing to see how tough these people are.