2022 Edition of the International Film Festival "New Horizons" in Wrocław
The horizons of a big city change every day. In Wrocław they also change drastically once in a year, and the effect is disrupting, like throwing a kaleidoscope in a washing machine.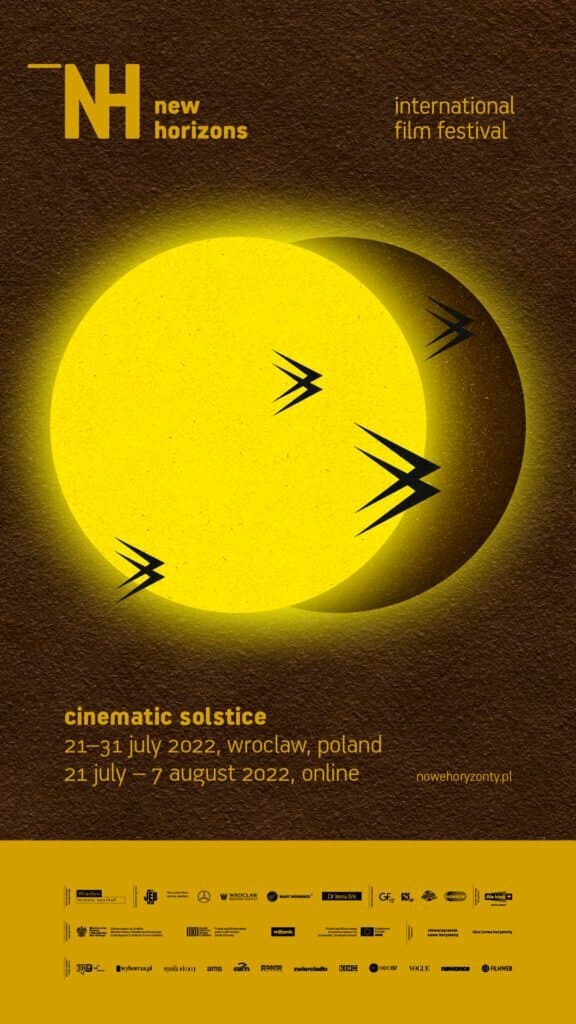 The city's horizons change when Roman Gutek, a Polish cultural activist and co-founder of the Gutek Film (a company that promotes and distributes world cinema) abandons Muranow in Warsaw and to invades the benches of the Odra, putting a rich dose of adrenaline in its culturally boiling river.
The magic of this movie set, hanging between the Old Town Rynek square and the climatized multiplex rooms, becomes perfect open air cinema like in Locarno, where the city becomes the real set and the movie its natural soundtrack.
Maybe that's why the 2022 motto is "Cinematic Solstice."
This overlapping of these two plans makes NH a very innovative and artistic scene, making the festival the perfect ecosystem for cinema lovers, artistic, unconventional and uncompromising cinema. The program is designed with the audience in mind demanding and looking for new experiences in art, its creators using their own, original language.
Eclipses / dawns / sunsets / changing horizons: a journey from light to shadow and back – the quintessence of cinema.
At the beginning, light always comes from the east, as New Horizons was born in the very eastern part of Poland 22 years ago, as the very 1st edition was held in Sanok on the Slovak-Ukrainian border. Then it moved west and after 4 editions in Cieszyn (a Siliesian town shared with the Czech Republic), it found its perfect place in Wrocław, symbiotically.
Wrocław and its river, Wrocław and its young and creative citizens, Wrocław and its New Horizons.
Horizons of "Liberty and innovation." One can talk about a sort of Democracy of the Screen, as a result of preserving one of the few artistic rights achieved by the citizens of Wrocław, thanks to our Ministry of Visual Arts. And not for a huge amount of money (the complete carnet value is less than 100 EUR).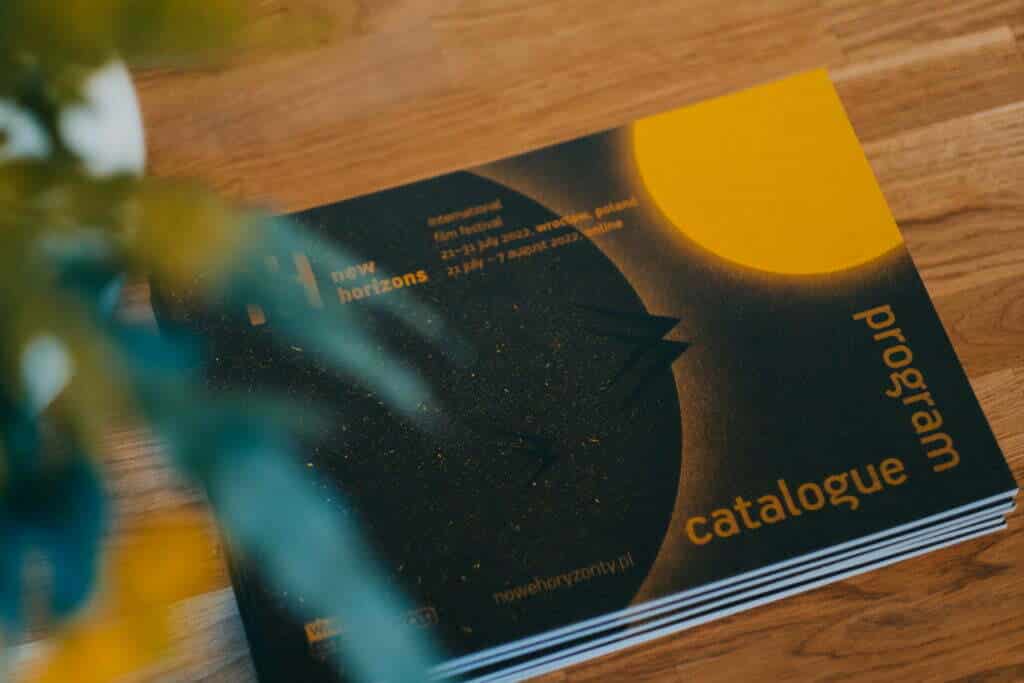 I can guarantee you: since I've known NH my holidays are simply moving from Room 1 to Room 9 to Room 7. No risks, no delays, no overcrowded beaches…only a lot of emotions. NH is one of the most modern ways for travelling between time and space: teleportation, loss of sense of reality, sweet addiction…These are the sensations I feel watching 4/5 films every day for 10 days.
A little bit of healthy, all-natural, all-internal, all-visual psychedelia… keep out of reach of people without imagination.
Some figures of 2022 edition:
271 films at the festival, including 209 full-length and 62 short films
24,965 minutes – total running time of all videos
3,854 – the total number of cinema seats and seats for spectators and viewers
And 168 volunteers (that makes NH really something unique)
You can choose from 271 films from around the world – hits from Cannes, Venice or Berlin, works by masters of cinema and avant-garde proposals from young, uncompromising creators.
Tickets for on-line screenings are available on the website
More information https://www.nowehoryzonty.pl/index.do