Within a short span of years, Poland strengthened its regional leadership in attracting Japanese investors and there are currently 356 Japanese companies in Poland, employing around 40,000 people. Well-known Japanese companies such as Toyota, Sharp, Panasonic, Funai and Toshiba have long been present in Poland.
"Poland prides itself on its dominant position as a main recipient of Japanese direct investments and a strategic production base for the Japanese automotive industry. It is largely thanks to this that Poland has a strategic position in the supply chains of the global automotive industry," says Tomasz Olejniczak from Kozminski University.
For several years, with three Japanese scientists (prof. Testuo Abo, prof. Hiroshi Kumon and prof. Masato Itohisa), Olejniczak researched Japanese investments in Poland, Slovakia, the Czech Republic and Hungary.
"The Japanese are certainly encouraged to invest in Poland by the developmental potential of our country, highly skilled and professional attitude of employees as well as political stability. However, rising labor costs, slow development of transport infrastructure and sometimes complicated or unclear regulations may be deterrents," says Olejniczak.
Poland's advantage over other countries in the region is obvious. It results from the size of its population and the size of its economy. But, Olejniczak adds, the biggest brake on Japanese investments in Poland may be a lack of workers.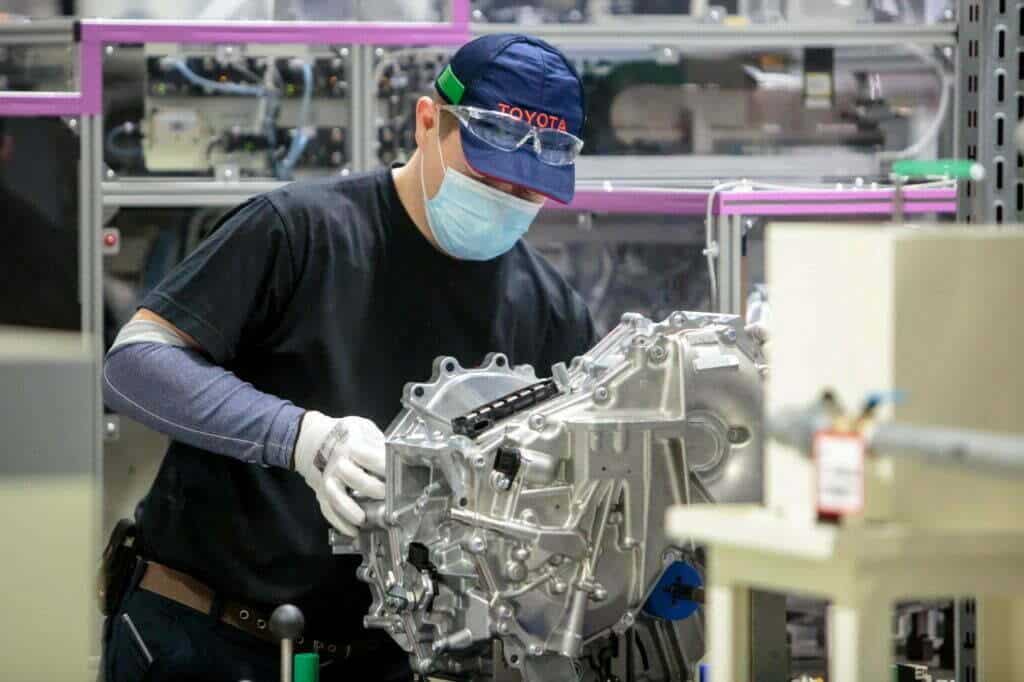 "Our research, which we conduct every year among Japanese investors, has for years indicated that the vast majority of our companies consider Poland to be a fertile ground for investing their capital. We see the greatest challenge as the lack of adequate staff to allow us to increase the pace of development," says Yasuyuki Ishiga, CEO of the Japanese Foreign Trade Organization (JETRO).
Japanese investments dominate the automotive industry, but companies from the electronics industry, such as the already mentioned Sony, Panasonic, Toshiba and Sharp, are also interested in the Polish market. There is also a strong accent in the tobacco industry. Since 2007, Japan Tobacco International has been operating in Poland through JTI Polska. This tobacco manufacturer has invested over $1 billion in Poland since 2007. The concern has opened four modern factories near Łódź and exports about 80% of its production to 70 countries. The company employs around 3,000 people in Poland and is still developing.
The first Japanese investments were delivered to Poland in the 1980s, but the boom took place only after the political transformation of 1989. One of the largest successful investments is the Panasonic Energy Poland battery factory in Gniezno since 1994.
The next wave of investment from Japan came at the turn of the century. The following automotive companies were established: Toyota Motors Manufacturing Poland, Bridgestone Poznań and Isuzu Motors Polska. Together with them, their sub-suppliers and business partners arrived in Poland. The biggest investment jump was after Poland's accession to the European Union in 2004. The Polish market was a pioneer of a new method of production management by Japanese managers. It was called a hybrid because it combined Japanese models of work and management with local traditions.
"Over the past 30 years, we have had thousands of managers and employees sent for training to Japanese headquarters and manufacturing plants, and tens of thousands of employees trained locally by Japanese managers and engineers. Japanese companies and their management standards have also significantly influenced the entire supply chain, including customers, partners and sub-suppliers. Added to this is the constant transfer of technology. In the automotive industry, these were initially diesel engines, and recently hybrid and electric drives. We also have examples of transfers in the IT industry, for example at the Polish-Japanese Academy of Information Technology, as well as energy at the Kozienice Power Plant," says Olejniczak.
Conclusions from talks with Japanese managers about what exactly they like about Poland are interesting. In addition to standard responses about the attractive location of the country and qualified staff, there is also sympathy resulting from the Polish approach to the Russian threat. And the talks were conducted even before Russia's attack on Ukraine.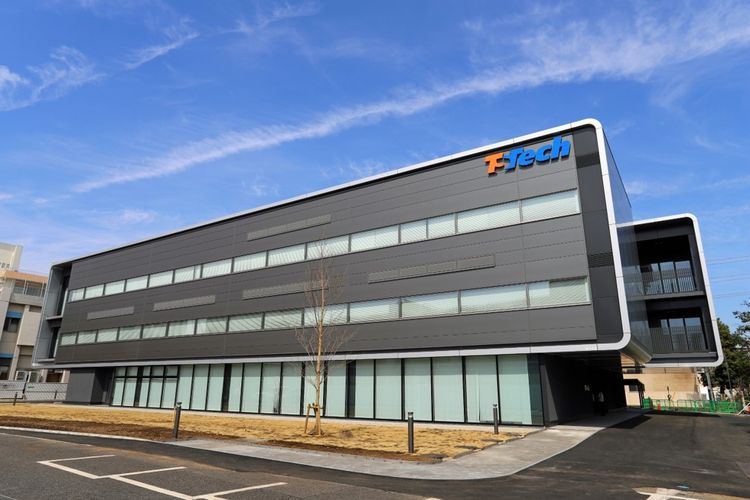 Japanese politicians openly indicate the areas in which they would like to cooperate with Poland, such as the energy transformation (towards the production of greener energy), infrastructure and the automotive industry. According to Japanese politicians, there is also potential for cooperation with Poland in the field of coal. Japan cooperates intensively with Australia in using ecological coal deposits, for example by extracting gas or liquid fuels from it.
In February 2019, a strategic partnership agreement was signed between Japan and the European Union, which introduced a number of improvements in business relations.
Doing business with Japanese people is completely different from doing business with Western business people.
"The first factor is an awareness that you can't do business with the Japanese from a distance. In Japanese business culture, trust and personal relationships are very important. You have to make yourself known as a person who represents the company's culture, its values, visions and norms of behavior. This all requires direct contact, commitment and dedication of time to build these relationships in a formal and informal way," says Lidia Kacprzycka, a Japanese management specialist.
Business relationships with Japanese people require patience. Kindness is of enormous importance in conversations, perhaps even of crucial importance. For a Japanese person, someone who behaves rudely and does not know the culture of his interlocutor is not worth doing business with.
"Japan is a country with a collective culture, which means that acting as a group and being kind to others is the overriding value. In business contacts, you should show yourself as a partner who can work collectively and behave in a way that expresses respect towards others. You should focus on what is in common and avoid confrontational behavior that could destroy harmony," adds Kacprzycka.
Even an apparently trivial act such as exchanging business cards can spoil the chance for a business relationship.
"The first is the exchange of business cards. For a Japanese person, a business card is not an ordinary piece of paper. It is rather tangible information about a partner as a member of the organization – company logo, name, surname, position. For this reason, the principle of the highest respect applies when exchanging business cards. We hand out business cards and accept them with both hands, we also pay attention to getting acquainted with information about a given person. You must absolutely not play with business cards, turn around, write something on them – that would be a huge faux pas," says Kacprzycka.
Although Japanese managers operating in Western countries are not so rigidly attached to the rules in force in Japan, their knowledge and compliance can prove to be a decisive advantage when establishing contacts.
The Japanese company Daikin Europe, one of the largest producers of heat pumps in the world has chosen Łódź Special Economic Zone as the site of its largest investment in Europe. Figures in brief: 1 500 000 000 PLN investment value, 3000 new jobs, over 30 hectares of developed land.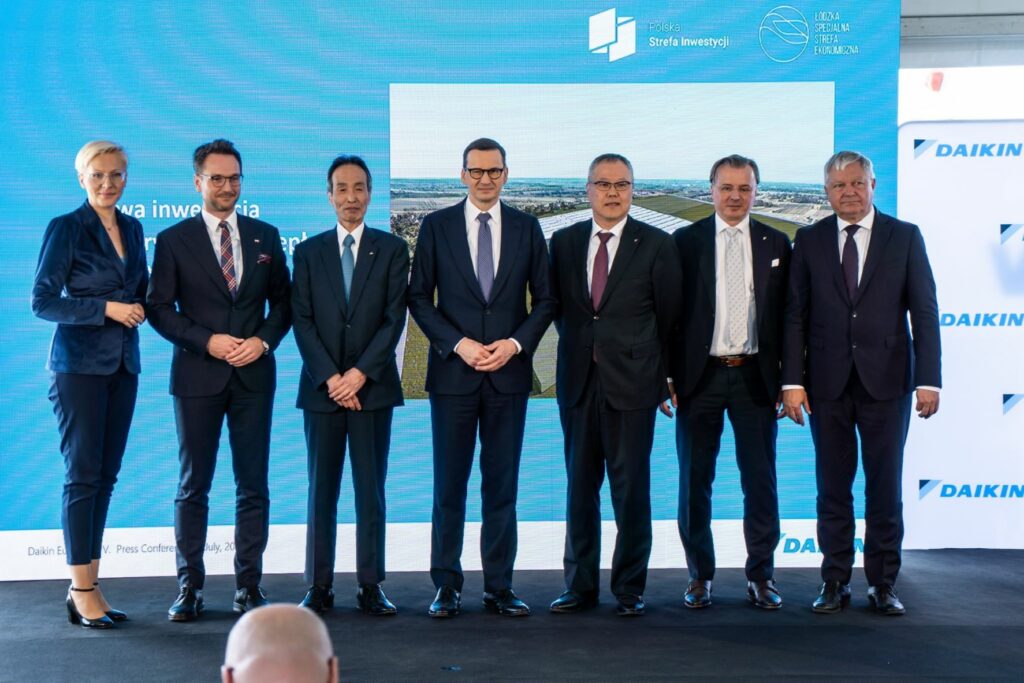 The official announcement of the investment was attended by Prime Minister Mateusz Morawiecki, who emphasized the importance of economic cooperation with the Japanese side for Poland. Minister Waldemar Buda, who persuaded the investor to invest in Poland during his visit to Japan, and the management of the Łódź Zone, Marek Michalik and Agnieszka Sygitowicz, made every effort to make the Łódź Zone a place of such a modern investment, important for the environment and economy.