Sense Med Concept – a holistic approach to securing a long, good life in harmony
There is nothing more valuable than good health. Investing in our wellbeing – physical and mental – is the best investment we can make.
Whatever you need, no matter what age or gender you are, you will find it all at Sense Med Concept, a newly developed lifestyle medicine center in Warsaw. Doctors, cosmetologists, physiotherapists, personal trainers and dieticians will provide comprehensive care for you all in one place.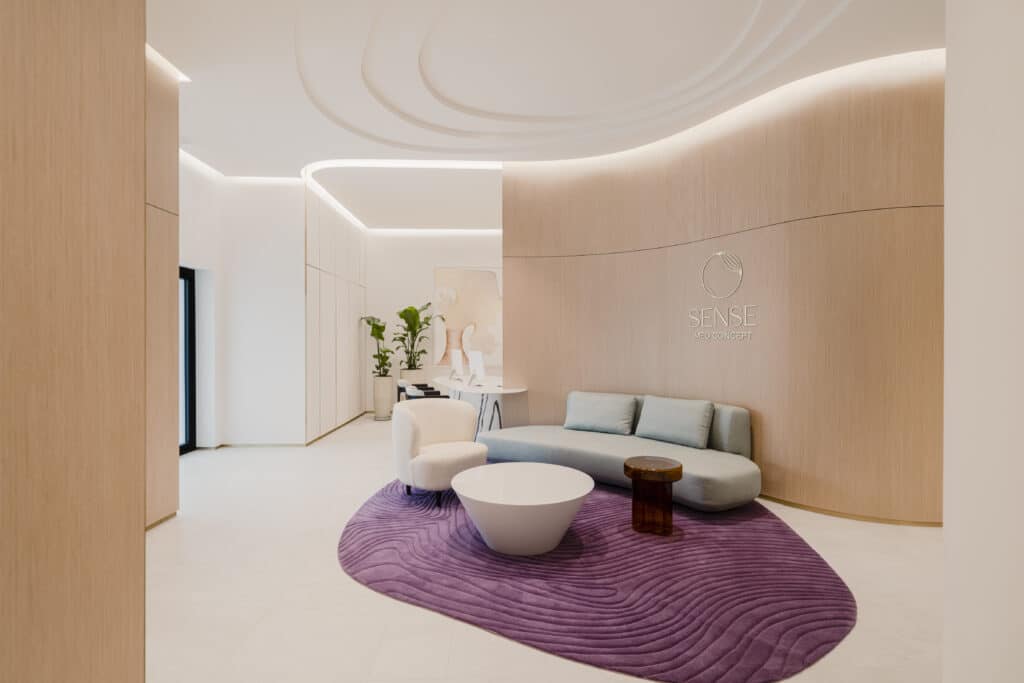 It is a unique preventive and aesthetic medical clinic occupying two floors of an office building in Mokotów. Here you will find an oasis of health, beauty and relaxation, surrounded by art and modern architecture. The first floor houses office premises where we provide consultations, as well as deliver medical procedures and treatments using hi-tech equipment. On the ground floor is a SPA area where you will experience harmony and full tranquility, using massage and aromatherapy. This is also where our balneological section is located, allowing access to power showers, hydrotherapy and fangotherapy. There is also a cozy boutique fitness club with a pilates room, equipped with prestigious Gratz machines, such as the Reformer and Cadillac. The studio also offers a special Yoga Wall room, Bodyart as well as a functional and strength training room.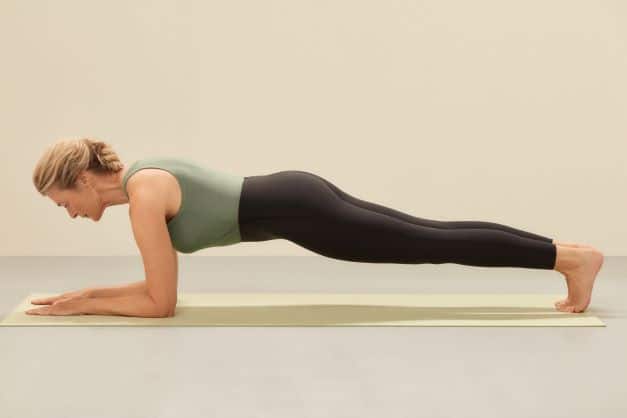 "We all live longer and we are reaching for more. Being active and hungry for new experiences, regardless of our age, we want to live life to the fullest and still retain our health and balance. We stay fit so that nothing can stop us from making our dreams come true. At Sense Med Concept, we know how to wisely support you in this endeavor. Sense Med Concept provides a holistic approach to securing a long, good life in harmony with your own body and its individual needs," says Anna Suwalska MD, PhD, a Sense Med Concept expert.
The aim of the Sense Med Concept is to provide a holistic approach to securing a long, good life in harmony with your own body and its individual needs. First the medical staff will draft a comprehensive support plan based on an in-depth analysis of your health and the needs of your body. The next steps are professional diagnosis of your current condition and a selection of tailored revitalizing procedures.
Your personal sense med plan will include carefully selected treatment procedures, regenerative, detoxicating and relaxing therapies, as well as care treatments and an appropriate diet and training plan and a custom aesthetic medicine program, if needed. It will help you regain vitality and harmony, as well as to retain a balance between a healthy body and a peaceful mind for years to come.
A variety of programs that meet different needs and objectives
To help you choose, Sense Med Concept has created some special packages, like "glow," that will help you shine after selected revitalization therapies and aesthetics treatments or health check packages for men and women.
Detox Sense will help you clear your body and make it healthy. Sense Med Concept experts will evaluate your current health, measure your body weight, height, BMI index, hip and waist circumference, check your nutrition level and analyze your body composition. All results will be consulted by a doctor, balneologist and dietician, who will refer you to outpatient examinations and you will receive a tailor-made plan adjusted to the expected results and your needs.
At Sense Med Concept you can also implement revitalizing intravenous therapies. Stress has a destructive impact on our health, something confirmed in multiple studies. It reduces vitality, disrupts the functioning of the immune system and accelerates the aging processes. The consequences of stress may include deficiencies of vitamins, minerals and other nutrients. These deficiencies may be supplemented with intravenous therapies, which we suggest as per medical indications. Based on your test results, Sense Med Concept experts will prepare a custom regenerative and safe mixture of minerals and vitamins, which is adjusted to your needs.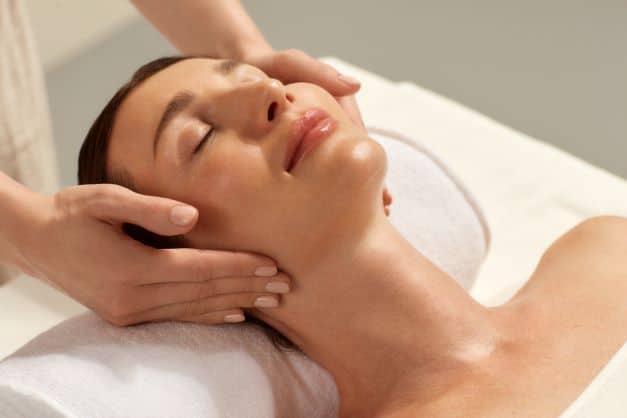 Sense Spa offers a wide range of massages, physiotherapy, osteopathy, balneology and cosmetology procedures. Sense Spa offers health-supporting and prophylactic procedures, but also regenerative procedures for pain reduction. Our physiotherapists help with problems related to back pain and muscle tensions.
Sense Spa offers various types of massages, including therapeutic, regenerative, anti-cellulite and relaxing massages, as well as anti-aging face massages, face modeling and kobido massages.
Regular massages not only ensure better well-being, but also detoxify the subcutaneous tissues and provide anti-aging effects.
Revitalization and regeneration is what we all need, naturally. The best gift you can give yourself is to make time for regular rest; not only to have a moment of relaxation, but also to improve your health, wellbeing and to allow yourself to work at your "top speed."
More: sensemedconcept.com
Address: Bobrowiecka 8, Warsaw