Aries Hotel & Spa Wisła is a space where style and attention to every detail create a new quality. Aries Hotel & Spa Wisła was established in the former Tourist House – the legendary PTTK hostel "Nad Zaporą". The preserved elements of the historic past emphasize its unique character. When arranging rooms and apartments, we took care not only of their functionality, but also of style. We carefully combined materials, colors and folklore patterns to create cozy and modern interiors. Aries Hotel & Spa Wisła consists of 4 treatment rooms and a Wellness zone. Its heart is the swimming pool, which allows you to enjoy bathing regardless of the season and weather.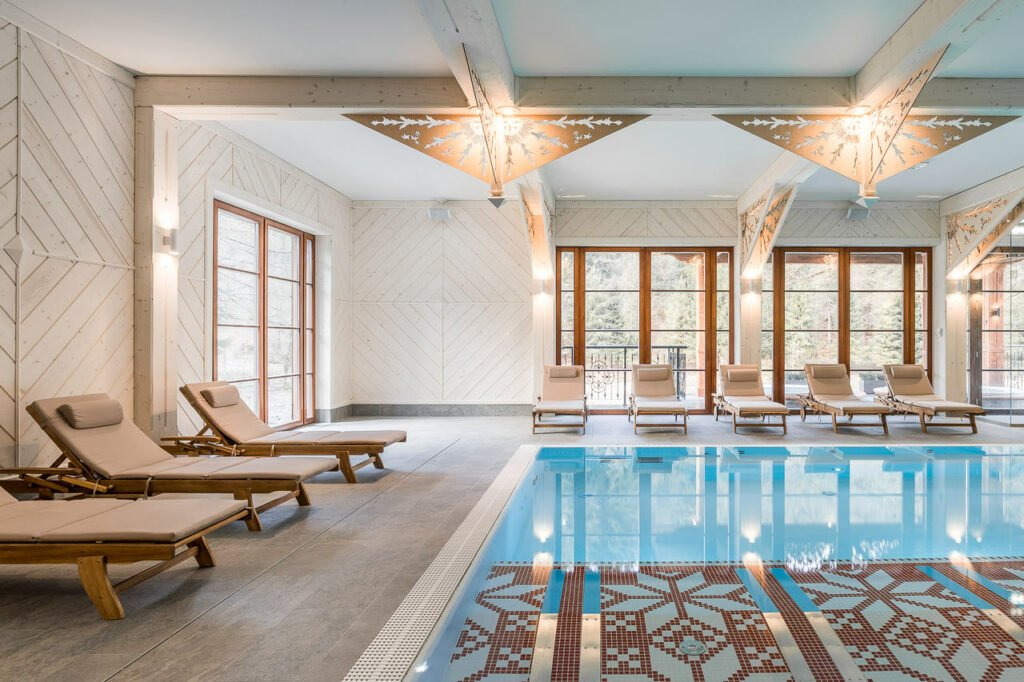 Right next to it, on the terrace sunk among the Beskydy forests, there are two outdoor jacuzzis with hydromassage. The sauna zone is relaxation at the highest level. Guests can choose from three types of saunas (dry, steam and salt). In the Polka Restaurant, we remind you of the best traditions of sitting together at a beautifully set table, and traditional Polish cuisine is a colorful source of inspiration for us, reaching back to the achievements of many cultures and traditions.
Polka Magda Gessler Restaurant together with the conservatory create a unique space in which we will host 150 people. An ideal space for meetings over exquisite cocktails is the Lobby Bar for 30 people. Greenhouse Aries is an extraordinary meeting space filled with the scents of herbs and flowers. The greenhouse was created in the garden of Aries Hotel & Spa Wisła in a picturesque place right on the Vistula River, surrounded by green larches.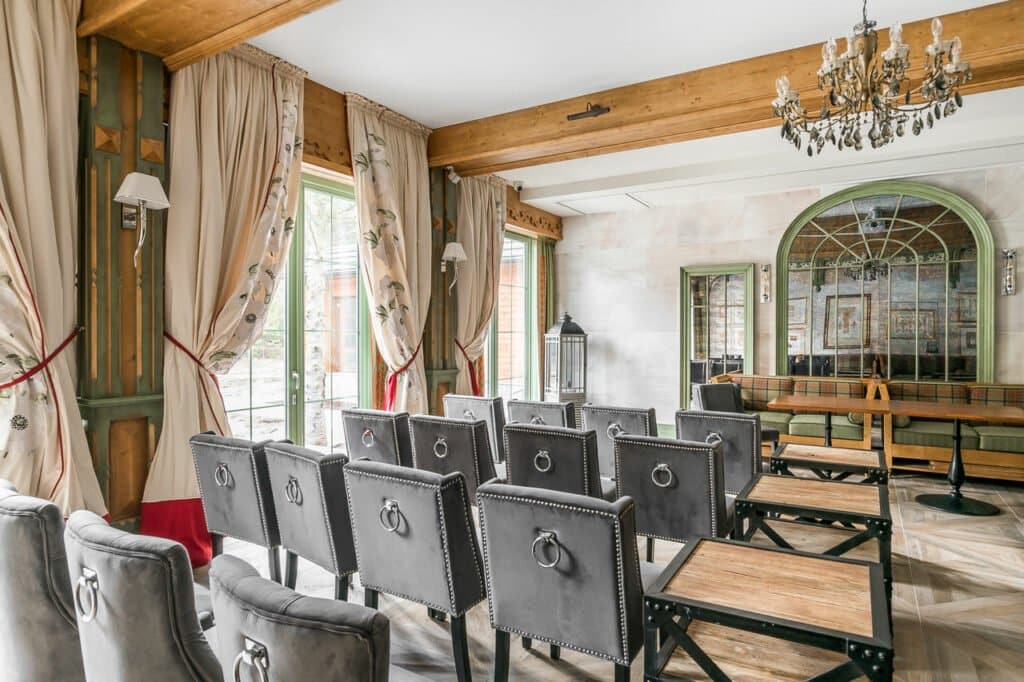 Location
Czarne 3 street
43-460 Wisła
More information Aries Hotel & SPA Wisła I Hotel w Wiśle I Spa w górach (arieswisla.pl)