Dropbox announced that it has opened a new entity, and begun hiring for the first time in Poland. With this, the company continues to strengthen its presence in Europe as part of its Virtual First strategy, which has seen Dropbox's employee base become more and more globally distributed. 
So far, the company has posted over 20 open roles, with plans to add more over the coming months. These include opportunities within Content Security, Platform Infrastructure, Product Growth, Quality Engineering and HelloSign, Dropbox's e-signature solution.
As one of the first office-based companies to embrace a permanent shift to remote work, Dropbox is now over one year into living its Virtual First strategy. This model aims to bring the company's employees even closer to its products as they work in distributed teams to build solutions for distributed teams, while also leveraging the best of both remote and in-person experiences.
A key element of Virtual First is Dropbox's ability to expand its distributed hiring strategy. As the EMEA region plays a critical role in maintaining and developing Dropbox's business, the company has decided to further strengthen its presence here, with Poland as its latest hiring market.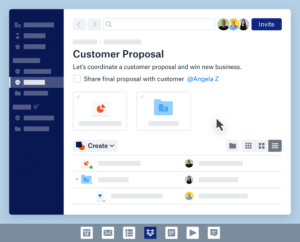 Bryan Tsao, VP for Growth & Data at Dropbox, said: "Virtual First was a bold move for Dropbox, and we've had to completely rethink how we get things done so that employees can be their best selves and do their best work. So far, we've seen really positive results; 80% of employees feel more effective working this way, and 72% feel that they've found a better work/life balance."
"We've also seen new talent hubs emerging: over 50% of our hires were based outside of traditional large tech markets by the end of 2021. With this in mind, we're excited to expand further into new geographies, such as Poland, to tap into new pools of engineering and tech talent".
The company's expansion will form part of its growing presence in EMEA, which is already home to hundreds of employees across the region. Initially, open roles in Poland will focus on finding talent to support Content Security and Protection, Platform Infrastructure and Product Growth. 
Melanie Collins, Chief People Officer at Dropbox shares: "Under our Virtual First strategy, we believe we're pioneering a new way of working, and I'm thrilled to welcome the first Dropboxers in Poland to our diverse and multinational team. These hires will a play key role as we build to support our customers in the future of work by working remotely and learning what works within our own teams to inform how we develop our products."
"We're proud to be creating an environment in which employees feel inspired to do their best work," Collins said. "For example, we've unlocked full flexibility and said goodbye to 9-5 schedules with the launch of Core Collaboration Hours for all employees globally. Meanwhile, we're always continuing to strengthen our company culture through initiatives like Dropbox Neighbourhoods, a programme which helps employees close in location to arrange everything from events, volunteering days and informal meet ups."
As the company continues to work in a distributed way around the world, Collins shares, "The creativity and know-how that result from our Virtual First model will influence our products, business, and company culture, and I'm excited to see what we can build as we expand into Poland to bring new global perspectives into the company."
About Dropbox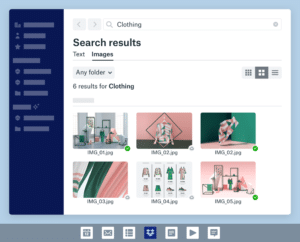 Dropbox is one place to keep life organized and keep work moving. With more than 700 million registered users across 180 countries, we're on a mission to design a more enlightened way of working. Dropbox is headquartered in San Francisco, CA. For more information on our mission and products, visit dropbox.com.