It's an amazing place, where historic charm is blended with the energy of youth. If you haven't visited Toruń yet, it's time you did.
Toruń is a historical city on the Vistula River in north-central Poland and a UNESCO World Heritage Site. When searching for a good place to spend the weekend, it might be a good idea to bring up a visit to the city of Toruń. A Gothic Old Town, countless events and festivals and lively, packed summer café gardens make the local atmosphere hard to recreate anywhere else.
A City that Shines
It's hard to describe Toruń better than Polish chronicler Jan Długosz did back in the 15th Century. Despite how much it's grown and changed since his time, even back then it was clearly special: "With its decorative buildings and brick tiles covering its roofs, Toruń shines so wonderfully that few towns can match its beauty and magnificence". The town was established in the 13th Century by the Teutonic Knights – but somewhere else! The reason it was later moved, according to the Teutonic Order's chronicles, was constant flooding. Within a short time, two towns had developed: The Old and the New, and the Teutonic Knights built their castle, very logically, between the two.
Nicolaus Copernicus
A figure unmistakeably connected to Toruń. When in need of more knowledge about our most famous resident visitors should drop by his family home – the most probable place of his birth atKopernika 15/17. Another building strongly tied to Copernicus is the St. Johns' Cathedral where a bowl used for little Nicolaus's baptism can be found. An impressive monument of the astronomer, however, can be spotted on the main square and it's a hot spot for souvenir photos and meetings.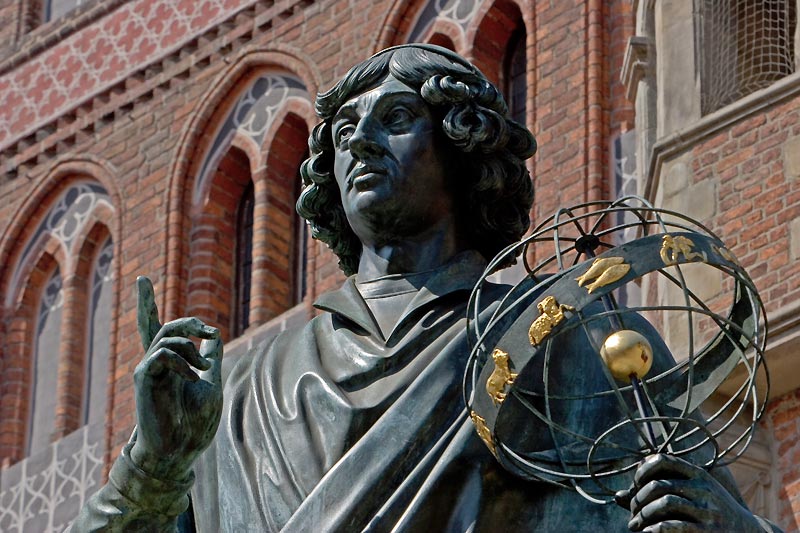 Taste of gingerbread
Toruń gingerbread has been an appreciated, local specialty for centuries. Fryderyk Chopin himself, in one of his letters describing Toruń's beauty, mentioned "nothing comes above gingerbreads, oh these gingerbreads, one of which I had sent to Warsaw". Today, pierniki came to be one of the most favored souvenirs and real symbols connected to the city. Therefore, it's a worthy idea to visit the Museum of Toruń Gingerbread and learn the secrets of this cookie's production. You can even bake it yourself to take home and keep the sweet scent as a reminder of your visit to the "Gingerbread City." When hoping to buy some for a snack, head to Żeglarska street, where you can buy them by gram or in various sets.
Gothic Pearl
Toruń's Old Town area is a jewel of Gothic architecture. Monumental sacral buildings: St. Johns' Cathedral, Church of St. Mary and, the most beautiful of the three, St. James Church make a remarkable impression. One of the most valuable monuments is the Gothic Old Town Hall. Centuries-old city gates, towers and defensive walls are also outstanding as an example of the same architectural style. One of them, the extraordinary Leaning Tower, has become one of the symbols of the city. The Gothic castle was brought down by Toruń's residents in the fifteenth century, although the charming ruins of this fortress remain to this day.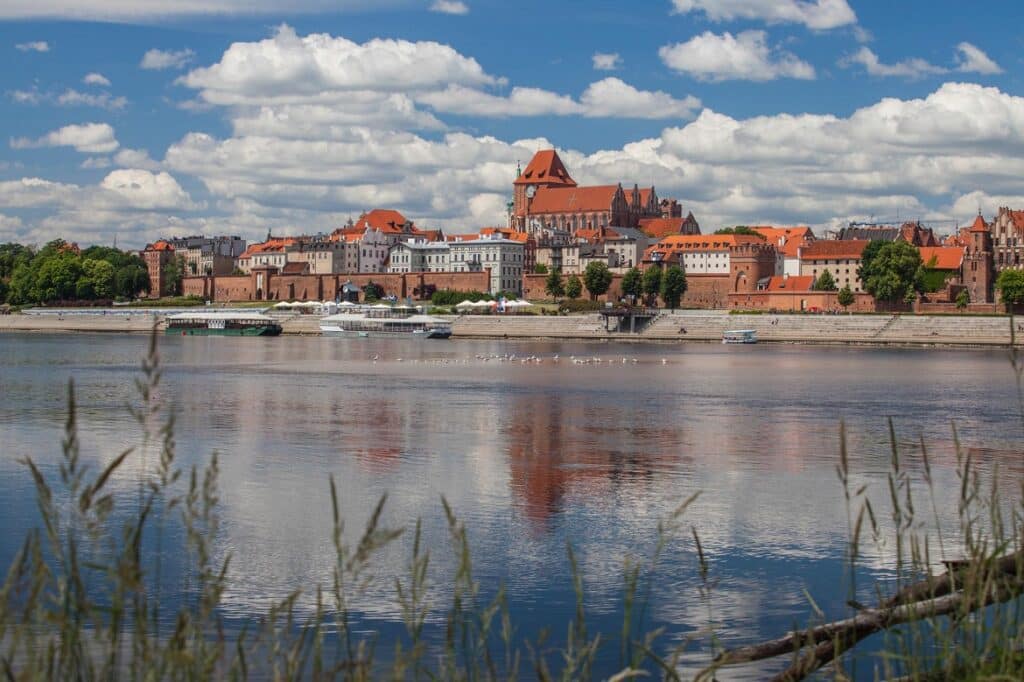 Sport and activities
There is one more unique way of spending free time in Toruń: a weekend in the atmosphere of sportsmanship. Toruń has a long-running, beautiful tradition in several sport categories: speedway, ice and grass hockey and basketball. Outstanding objects like Motoarena or the Tor-Tor Ice Rink organize matches, during which every sports enthusiast will find plenty of entertainment.
Toruń after dark
The city has a different feel to it after the evening lights go on and many cafes and pubs open their outdoor beer parlors and guests fill their venues. Meeting with friends in such scenery, among original gothic walls might make one feel like travelling back to a time when its founders, the Teutonic Order, ruled the city. Especially charming during the night is also the landscape that can be seen illuminated from the viewpoint on the left bank of the Vistula river. This view never fails to amaze.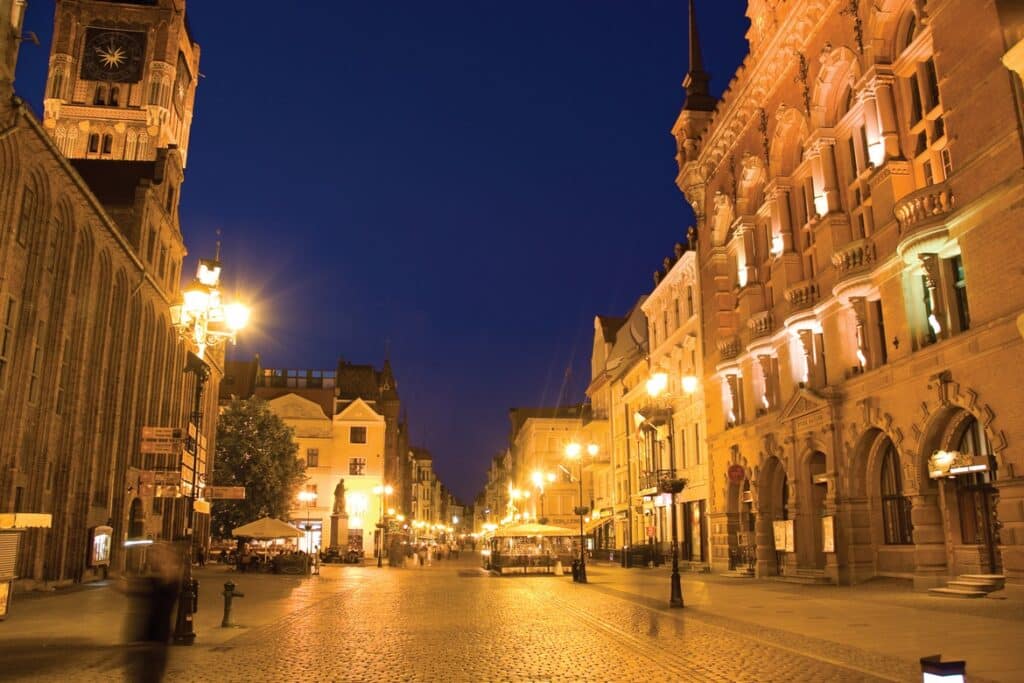 Source: Polish Tourism Organisation